[eng] This morning a banner of solidarity with the anarchist prisoner Alfredo Cospito, in hunger strike for the past 124 days, was shown next to the italian embassy of Bucharest. Ever since the events of Piazza Fontana, the italian state silences those voices that act for a world freed from oppression, while using strategies of torture and isolation through the prison system techniques such as "41bis", aiming the physical annihilation of anyone who stands against exploitation and political injustices.
Solidarity with Alfredo Cospito, against the 41bis torture regime!
[it] Questa mattina uno striscione di solidarietà con il prigioniero anarchico Alfredo Cospito, in sciopero della fame da 124 giorni, è stato esposto accanto all'ambasciata italiana di Bucarest. Fin dai fatti di Piazza Fontana, lo Stato italiano mette a tacere le voci che agiscono per un mondo liberato dall'oppressione, mentre utilizza strategie di tortura e isolamento attraverso tecniche carcerarie come il "41bis", che mirano all'annientamento fisico di chiunque si opponga allo sfruttamento e alle ingiustizie politiche.
Solidarietà ad Alfredo, contro il regime di tortura del 41bis!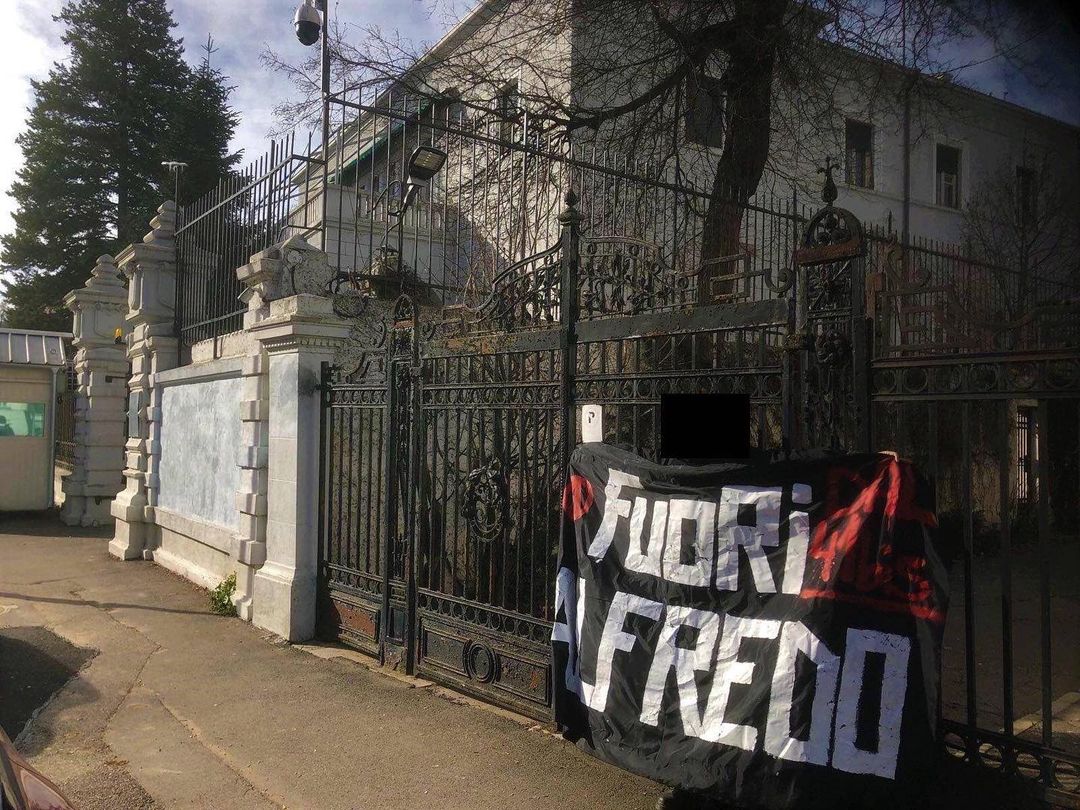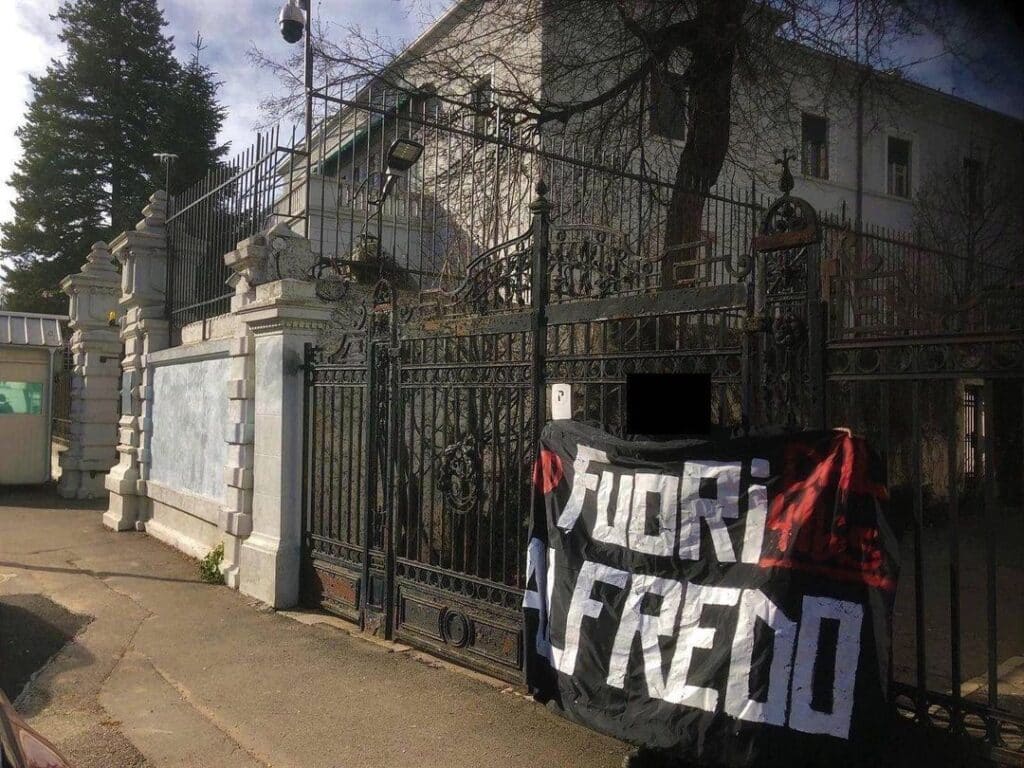 Source: Tattoos Not Borders (RO) and Nimeni nu e ilegal