[en]
SOLIDARITY WITH ALFREDO COSPITO
STOP 41BIS TORTURE!
Alfredo Cospito is an Italian anarchist sentenced to more than 20 years in prison and imprisoned in total isolation. He was put under the 41bis regime, equivalent to permanent solitary confinement, the harshest way of treating prisoners in so-called Italy. 122 days passed since Alfredo has been on hunger strike, demanding to be released from solitary confinement. To this day, the authorities refuse to do so, with Cospito's life hanging by a thread.
We show our solidarity with the imprisoned anarchist Alfredo Cospito and all the prisoners who are currently suffering at the hands of the patriarchal neoliberal capitalist system, the tyranny of states and prisons all over the world.
Our solidarity is stronger than prison bars, and our voices will be heard!
This morning, a message was posted at the entrance of the Italian Consulate in Cluj, so called romania.
Alfredo must live!
For freedom and anarchy!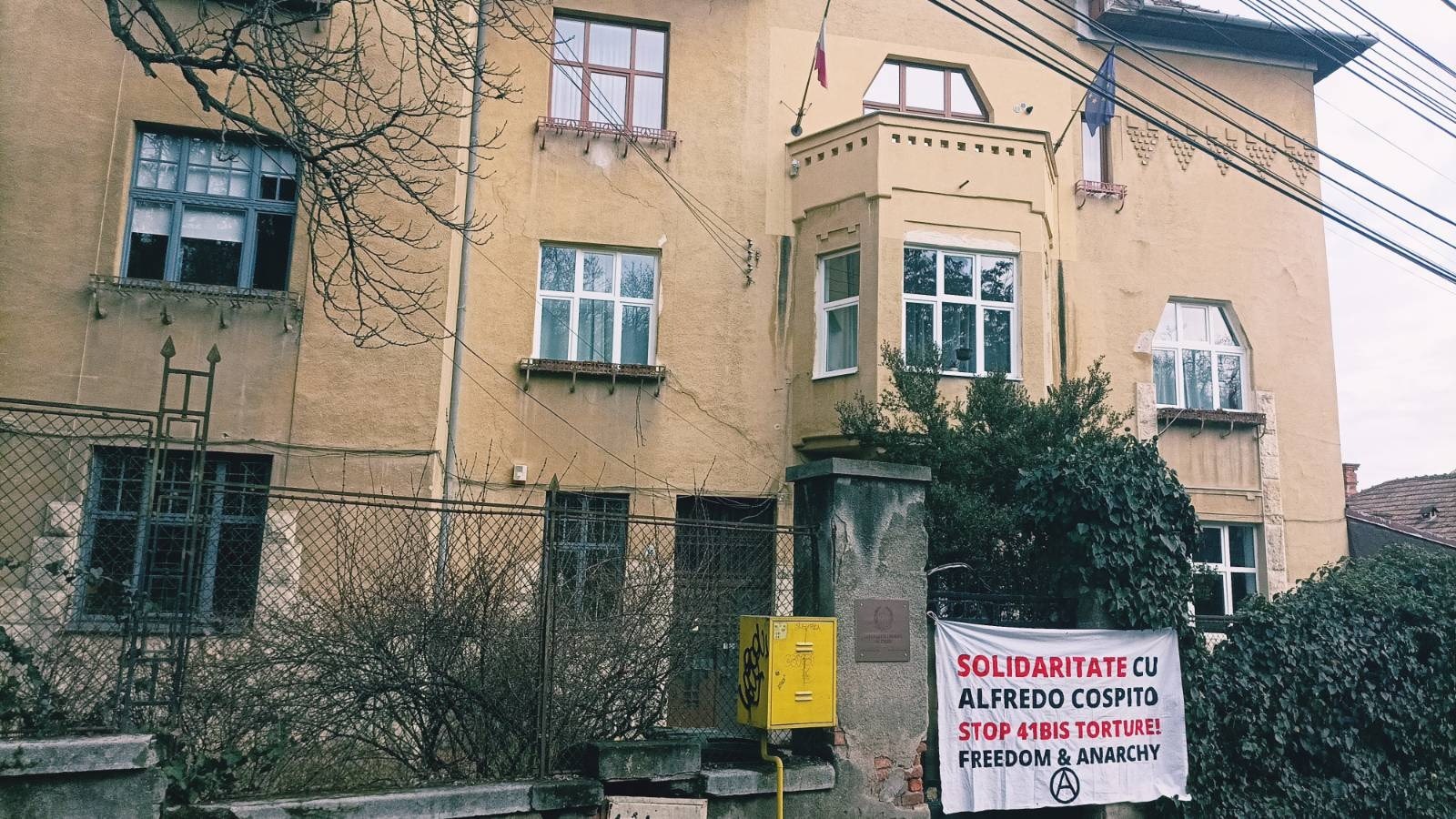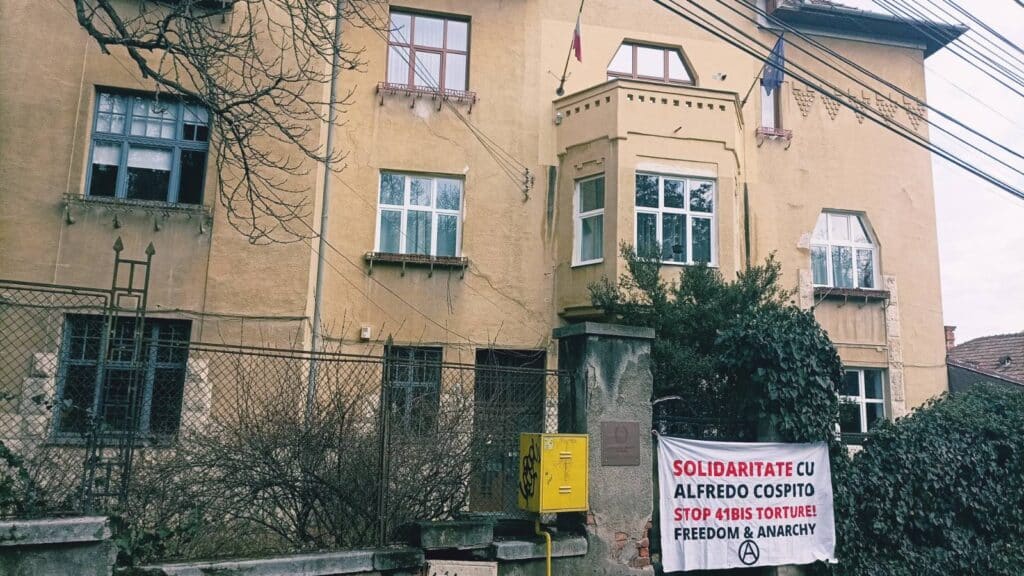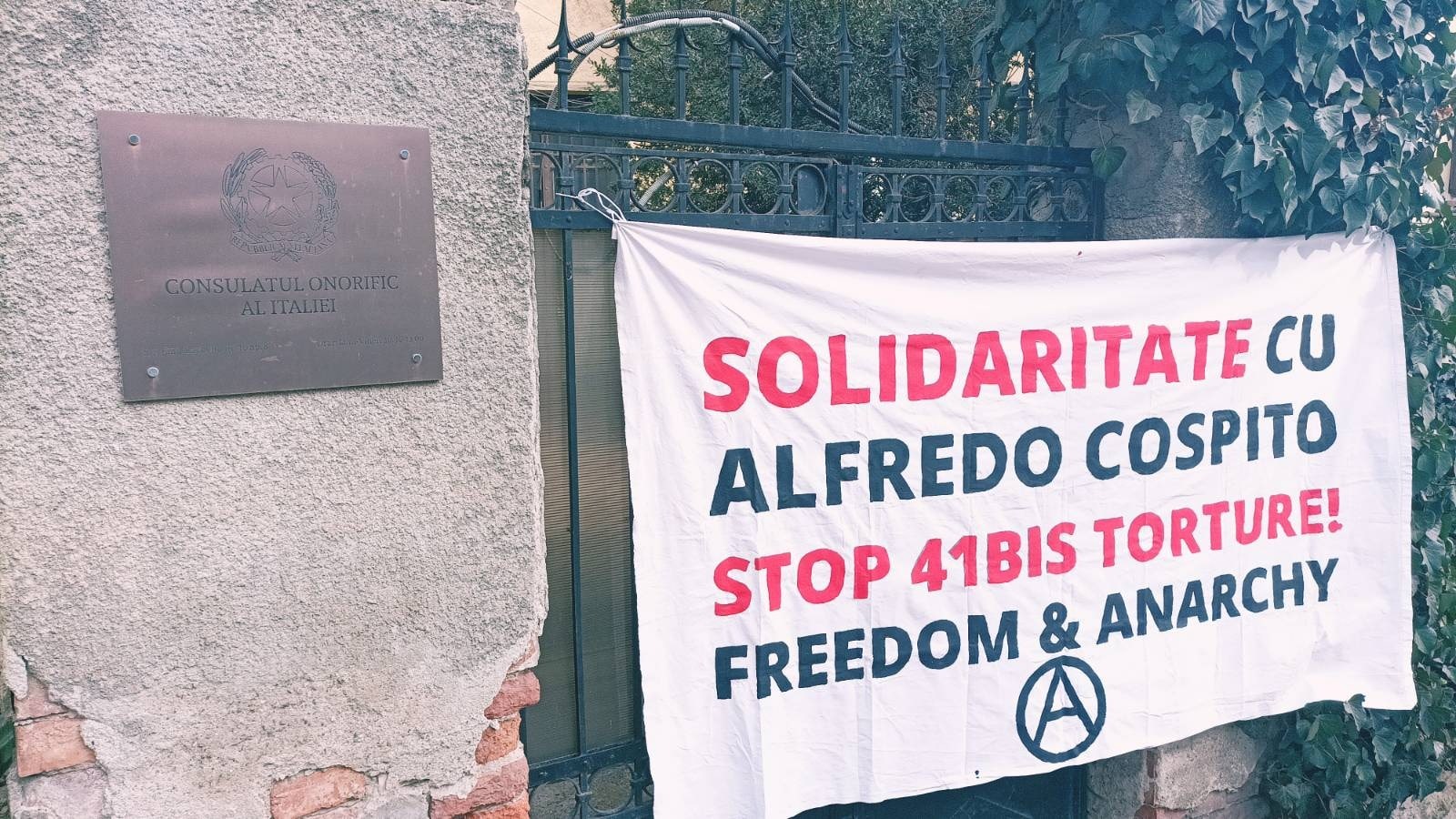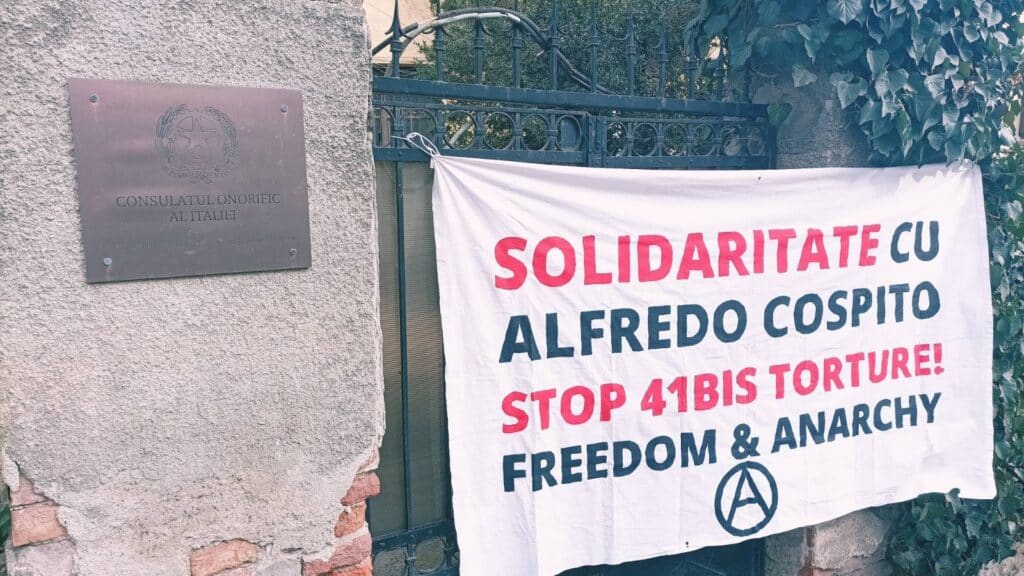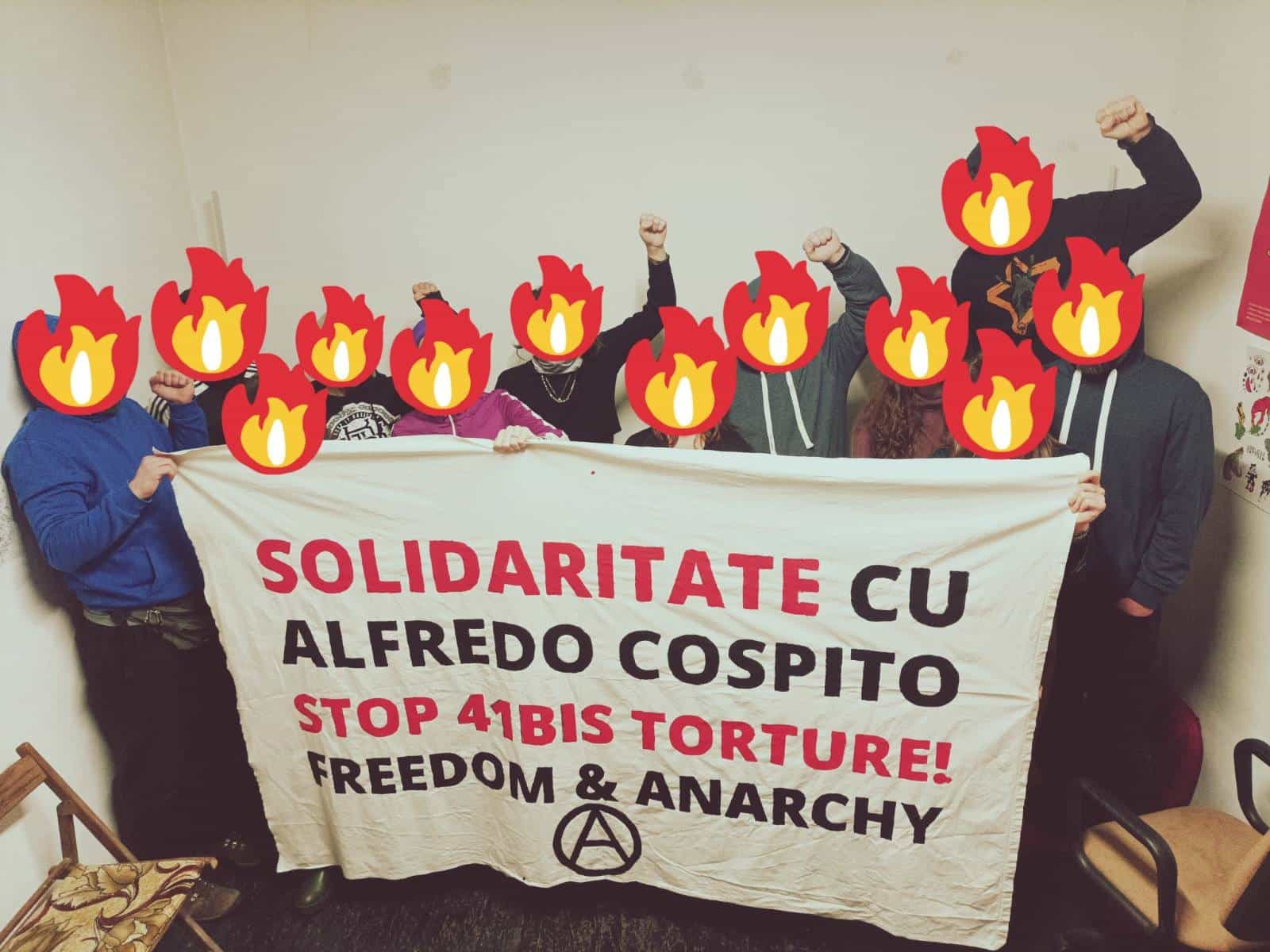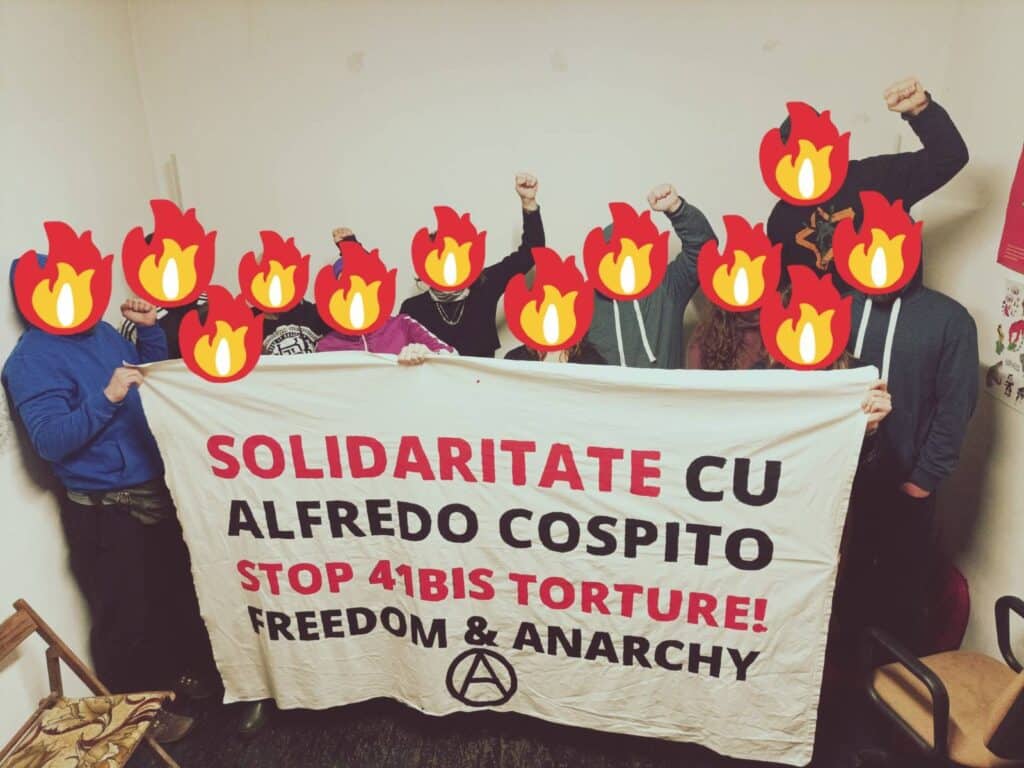 [it]
SOLIDARIETÀ CON ALFREDO COSPITO
STOP ALLA TORTURA DEL 41BIS!
Alfredo Cospito è un anarchico italiano condannato a oltre 20 anni di reclusione e incarcerato in un regime di isolamento totale. È stato sottoposto al regime del 41bis, equivalente all'isolamento permanente, il modo più duro di trattare i detenuti nella cosiddetta italia. Sono 122 giorni che Alfredo fa lo sciopero della fame, chiedendo di essere liberato dall'isolamento. A tutt'oggi le autorità si rifiutano, e la vita di Cospito è in bilico.
Esprimiamo la nostra solidarietà all'anarchico Alfredo Cospito e a tutti i prigionieri che attualmente soffrono per mano del sistema capitalistico neoliberale patriarcale, della tirannia degli Stati e delle carceri di tutto il mondo.
La nostra solidarietà è più forte delle sbarre della prigione e le nostre voci saranno ascoltate!
Questa mattina è stato affisso un messaggio all'ingresso del Consolato italiano di Cluj, la cosiddetta romania.
Alfredo deve vivere!
Per l'anarchia e la libertà!
Source: Tattoos Not Borders (RO) and Nimeni nu e ilegal